As seen in



WHAT MADE US FAMOUS
THE
SCAR KIT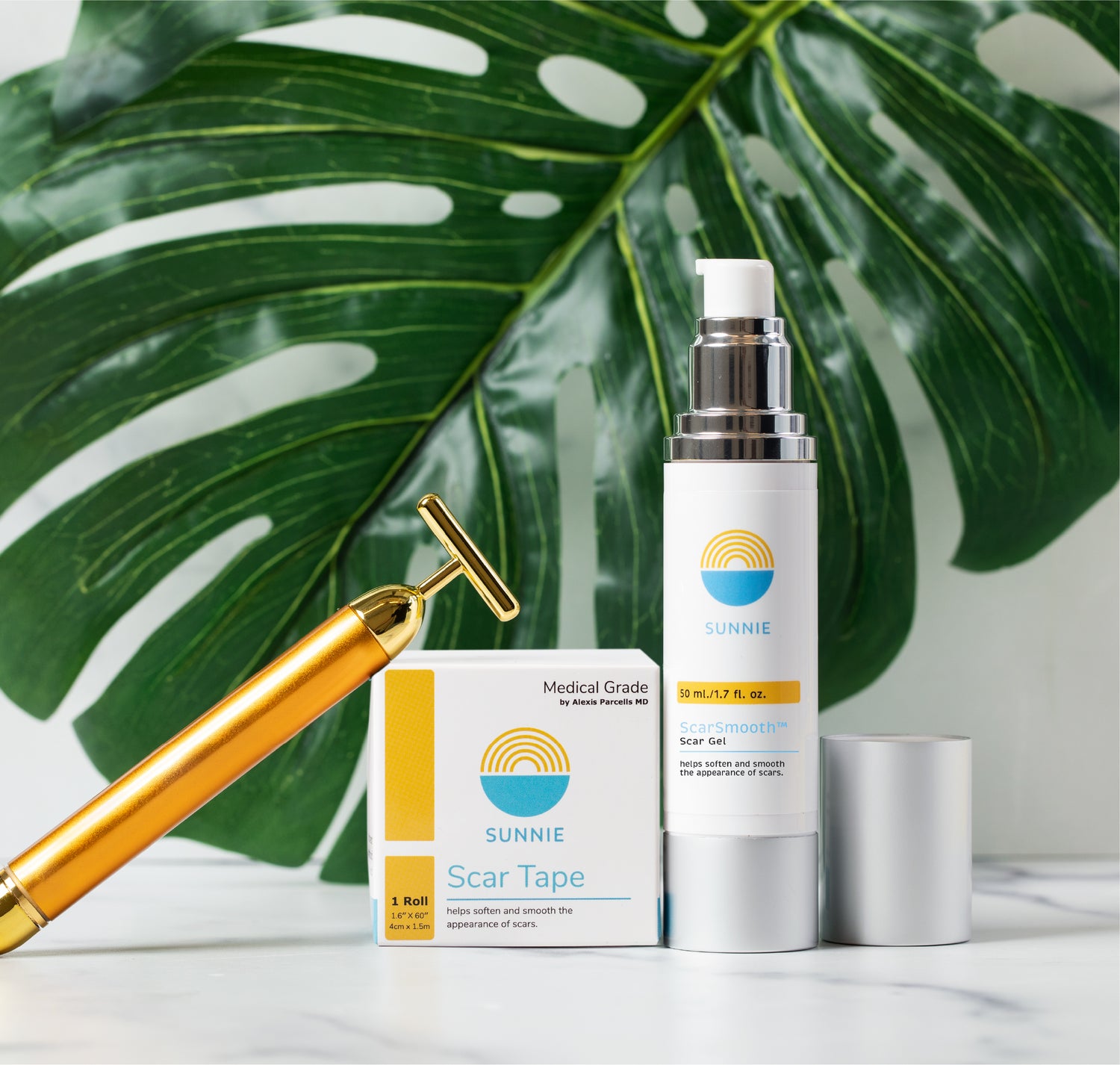 WHAT MADE US FAMOUS
THE
SCAR KIT
Revolutionary scar reducing system
Shop Now
SUNNIE OVERHEARD
I'm over the moon about the SUNNIE skincare products.
The Plump It Up Hyaluronic Wrinkle
Correction Cream and the Plump It Up Hyaluronic Hydrating Serum have almost entirely
cleared up some very persistent breakouts I was dealing with and I didn't know skin care could
be so effective.
I am legitimately obsessed with the brand. I've spent hundreds of dollars on
luxury products that were nowhere as near effective as SUNNIE.
AMBER RAMBHAROSE - ELITE DAILY
Influencer testimonials
ScarSmooth™ Medical Grade Silicone Tape

@Mayasamin

(TheSkincareLineup) uses

SUNNIE ScarSmooth™ tape her skincare routine for acne scars.

Calling All C-Section Mamas

@Postpartumcoach

uses our scar kit to help smooth and lighten her c-section scar.

Put This Sheet On™

@Bribriadams Putting This Sheet on for a glowing, hydrated, morning routine.
CLINICALLY EFFECTIVE
Why Sunnie?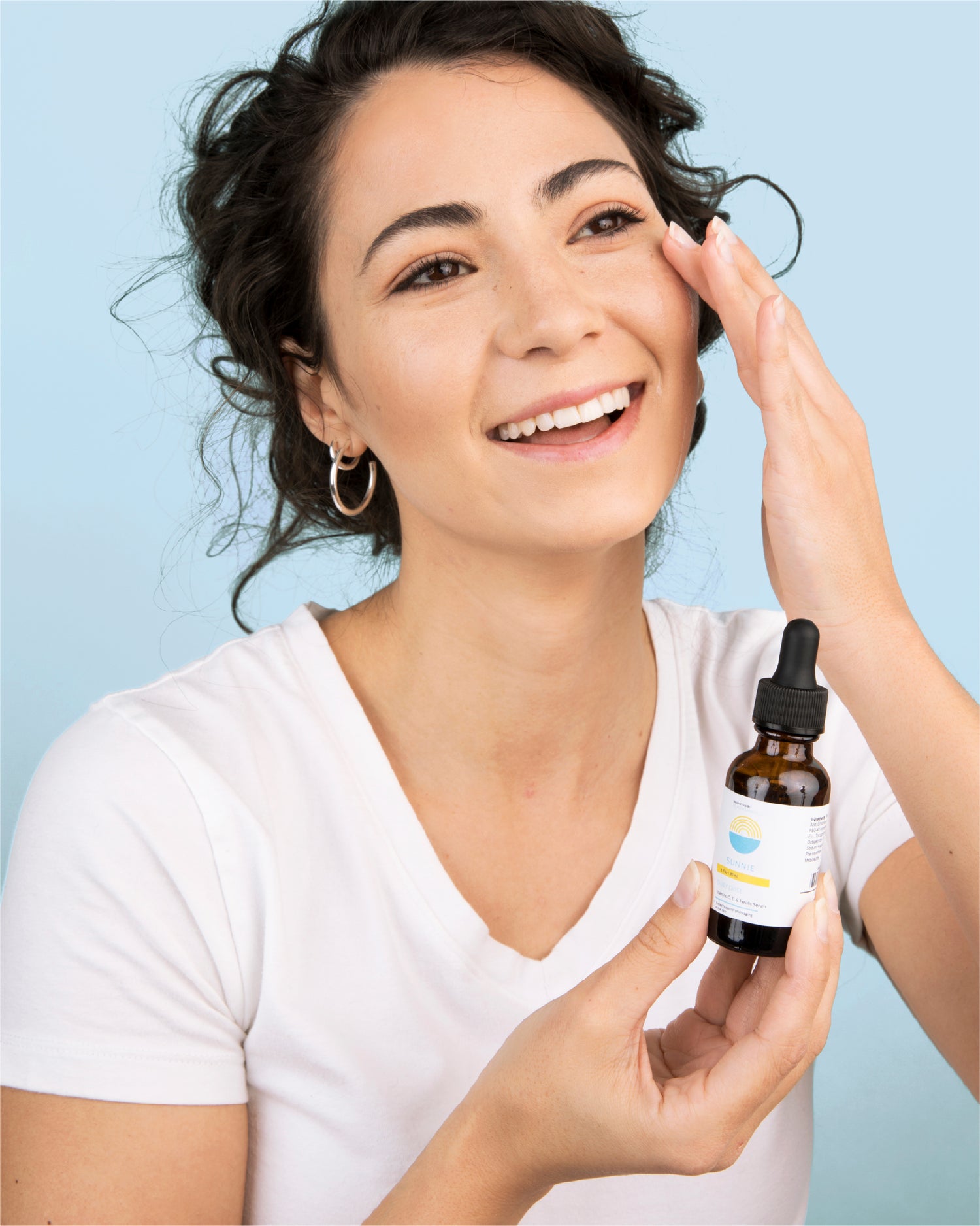 CLINICALLY EFFECTIVE
Why Sunnie?
SUNNIE products are medical grade, meaning they have a higher concentration of active ingredients. We're not focused on unnecessary scents or giving you a cream that's the perfect shade of pink.

We're focused on delivering products that are medically powerful and clinically effective. No synthetic additives, or trace amounts of actives - we're giving you the good stuff.
Learn More